Helsinki is a capital city of Finland and it is perfectly suited for a weekend city break and exploration. Great architecture, famous Finnish design, restaurants and bars, variety of shopping possibilities, sightseeing, sea location and day ferry cruises, and many other things make Helsinki one of the best weekend destination.
| | | | |
| --- | --- | --- | --- |
| | Ferry from Tallin - 2 hours | | Night ferry from Stockholm - 16 hours |
| | Flight from Oslo - 1,5 hours | | Flight from Copenhagen - 1,4 hours |
| | Flight from London - 3 hours | | Flight from Paris - 3 hours |
| | Flight from Berlin - 3 hours | | Flight from Amsterdam - 2,5 hours |
Here are a few tips and ideas on how to make relaxing weekend in Helsinki.
This time the purpose of out weekend trip to Helsinki: cultural
Sauna
and fresh brewed
Beer
.
If you arrive to Helsinki by ferry, you are in the centre of the city from the first minutes. You can make a nice walking along the sea, visit some shops with souvenirs or design products, or just drink a cup of coffee in nearest coffee house to immerse yourself in Helsinki spirit and get ready to the weekend city adventure.
HELSINKI CULTURE SAUNA EXPERIENCE
For many tourists Finland is primarily associated with a sauna. Although many Finns have their own electric sauna in every home and apartment and they visit sauna sometimes every second day, but the classic wood-heated sauna, of course, is something special and many Finns like to visit wood-heated saunas. Saturday is a traditional day for visiting sauna heated with wood!
Get acquainted with Helsinki from unusual side by visiting a wood-heated public sauna! This is a special place many call 'the secret of Helsinki'.
Cultural sauna in Helsinki
is located here: Hakaniemenranta 17, 00530 Helsinki, Finland.
This place is not far from the Helsinki center right on the shore of the Gulf of Finland. Culture Sauna attracts tourists and local people. Many locals appreciate the light warmth of this wood-heated sauna and meet here with friends at weekend chilling winter nights, dipping in the cool sea water after the steam room.
During winter time owners make ice-hole for winter swimming after sauna. This public sauna is easy to visit without any reservation: just come here and enjoy. You will get a key to a locker at the reception, small cover for the steam room, water and a cup. Take your towel, or you can borrow it from sauna managers. Do not forget your swimsuit, as you'll probably want to plunge into the sea after the hot sauna.
Super feeling like a new born baby after the sauna and ice-hole.
The best addition to sauna is BEER, without any doubt. And of course the best solution is fresh brewed beer.
In the heart of Helsinki, close to the Senate Square, there is
BRYGGERI HELSINKI
restaurant, where fresh beer is brewed in the middle of the Bryggeri-restaurant in front of visitors.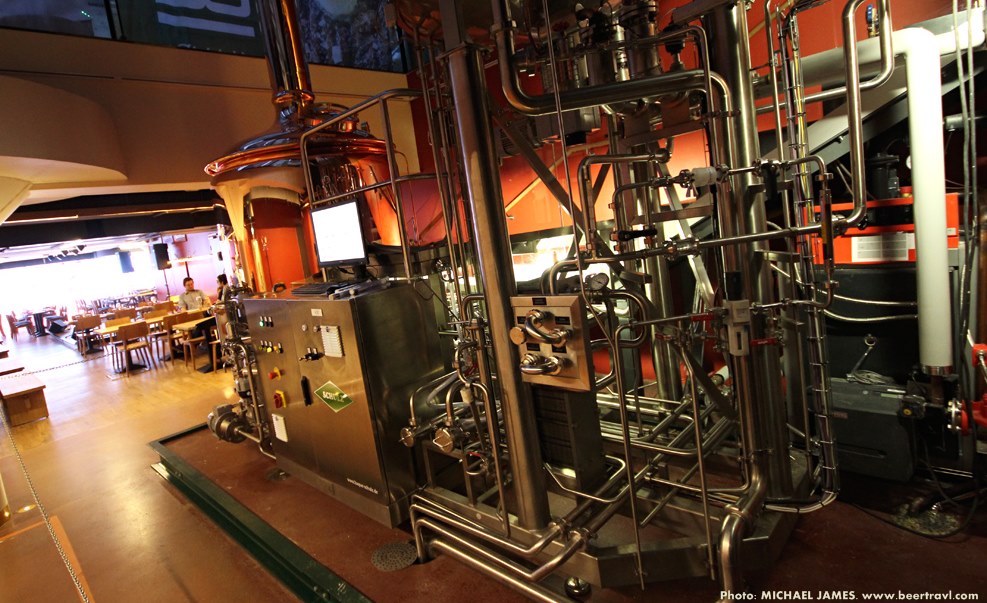 Bryggeri boasts copper brew kettles and a brewmaster. Regular brews and range of seasonal products condition in full view of visitors, who can watch the skilled brewmaster at work while enjoying a fresh beer and omething delicious from the kitchen.
In BRYGGERI HELSINKI there are few different beers (vary depending on the season).
Bryggeri Pils 4,5%

Light unfiltered lager beer

Bryggeri Weizen 5,0%

Light unfiltered wheat beer

Bryggeri E.S.P.A. (English Style Pale Ale) 4,5%

Classic British mental bitter ale.

Bryggeri IPA 5,5%

Beautiful color, well-balanced and aromatic casual IPA

Bryggeri Barley Wine 11,0%

Long matured strong ale
Bryggeri Helsinki also serve tasty lunches and A la Carte menu. Uncomplicated pub food goes well with a pint while an entire menu with a recommended beer is perfect for unhurried socialising. Find the
daily lunch menu here
and
A la Carte menu here
.
Table in the restaurant can be ordered in advance at the same web-site.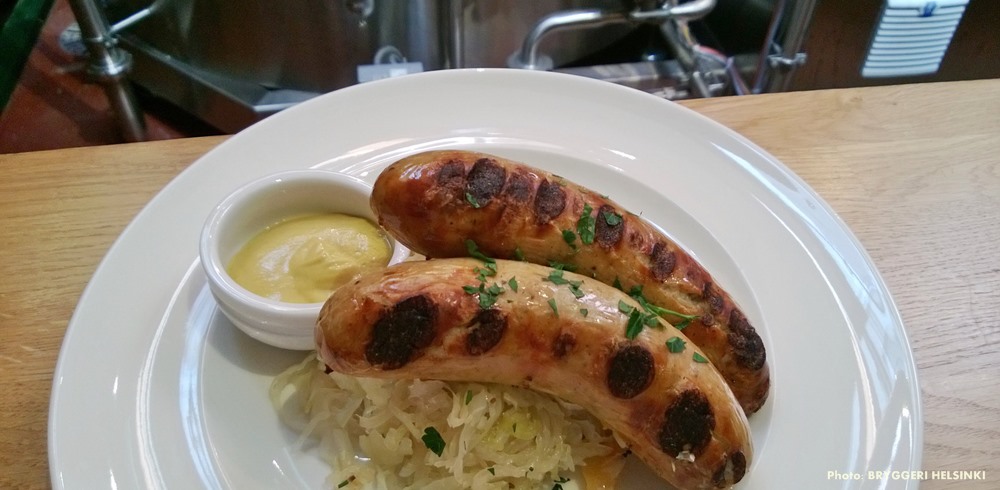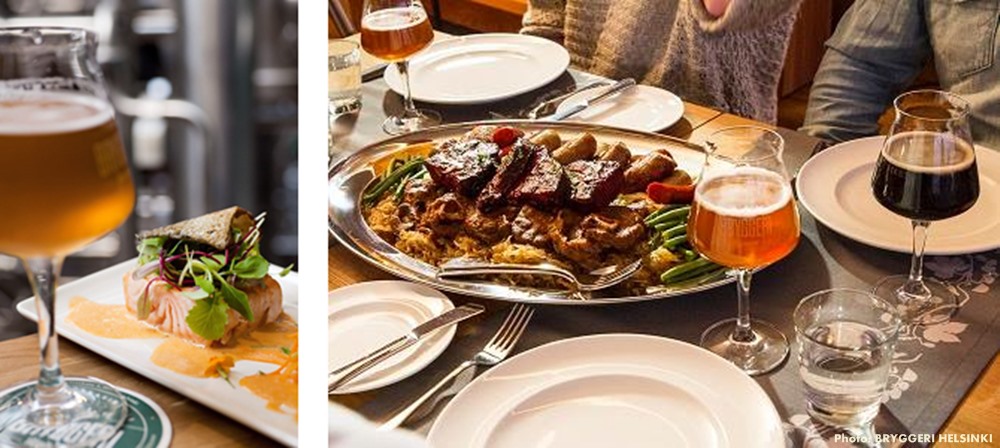 If you have enough time and you do not need to rush to the ferry or plane, we have marked few
HOTELS IN HELSINKI
on the map, where you can stay for 1-2 nights (or even more if you like). Since we are talking about active experience in Helsinki, all marked hotels have a fitness room.
Plan your trip to Helsinki: